The Deli SF's Weekend Highlights For 6/4-6/6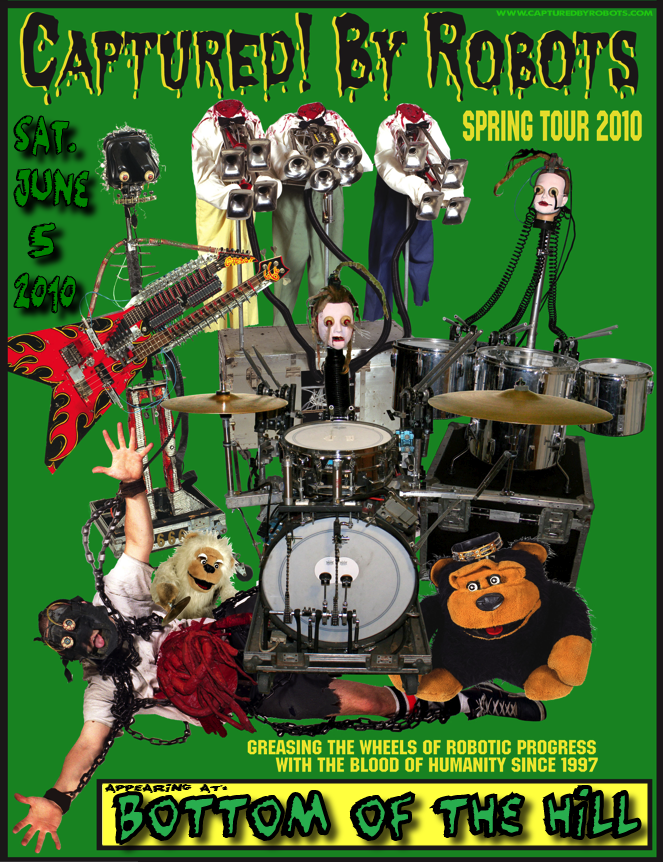 With the hope that your Memorial Day was eventful, and well memorable, here are a few selections for some worth while shows this coming weekend.
On Friday head over to The Rickshaw where Tempo No Tempo will be playing their last show ever with Born Ruffians and Young Rival, 8:30pm.
On Saturday, if you've never had the opportunity to catch one of their shows, make your way down to the Bottom of the Hill for the wonderful spectacle that is Captured! By Robots. Playing with The Dont's and Bobby Joe Ebola & The Children MacNuggit, do what you can to catch this impressive mechanical exhibition, 9:30pm.
Of course if a man playing music with a bunch of robots isn't your thing, then head up to the Hemlock that same night for an apparently re-imagined We Shore is Dedicated opening for Winfred E. Eye and Bart Davenport, 9pm.
Lastly, round your weekend out with Music for Animals playing the Indie Mart, with a roster of other acts, at Thee Parkside starting around noon.
-Ada Lann